Topic :  Help Installing Whatsapp  Nokia 500. From : Samson < ath****@ gmail.com >. Submitted on 2012/11/05 at 6:12 am .
i have a problem installing whatsapp into my nokia 500
Answer :
Hi Samson ,You can installing the application on 3 way . Here is link to get new wahtsapp  from official website of Whatsapp. The link to go to this site please link below, save this your your pc and send file to your Nokia :
http://www.whatsapp.com/nokia/
Another method you can download .Sis file below , Please save this .sis file direct from your phone to SD Card, then install this file via file manager. Or you can download from PC to sending to your SD Card. There as of the download link:
Then methods is download by scan QR Code below :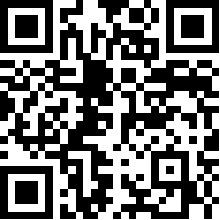 To scan the QR code:
Open the BlackBerry App World app on your smartphone.
Click the Menu key and select Scan a Barcode.
Click Start Scanning. Point your  smartphone camera at the barcode image and hold the camera steady for 3 seconds to scan it.  App   will instantly find the app you've selected.
Note :Visit  this page: S40 download direct from your Symbian browser if have an S40 Nokia phone: Nokia C3-00 , C3-01, X2-00, X2-01 , X3-02 ,201 ,300, 302, 303 ,306 and 311. I hope this can help you sir. good luck